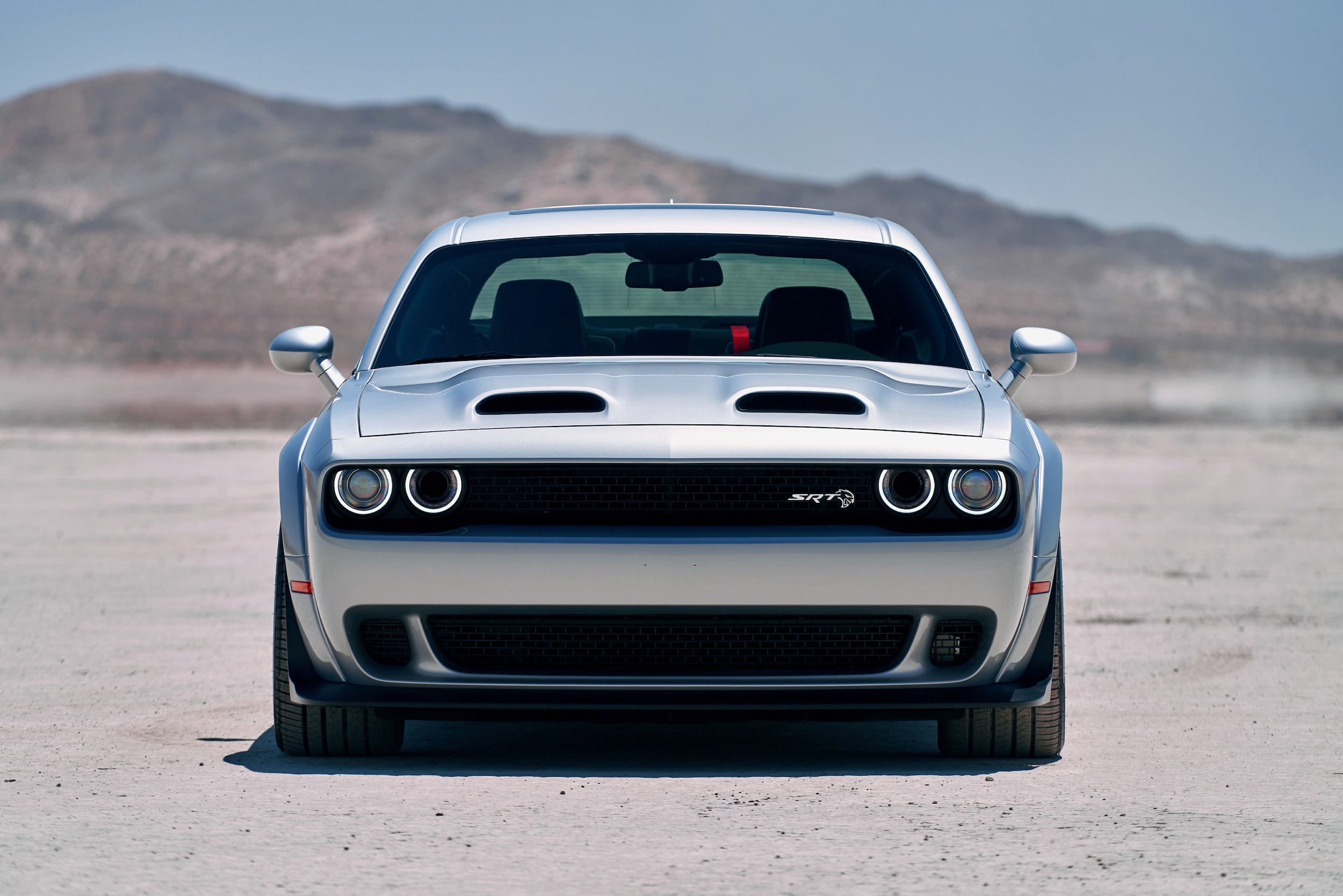 ​
From the illuminated Air-Catcher Headlamps to the shape of its body, the Dodge Challenger exemplifies pure muscle that speaks to tradition. This muscle car is designed around the driver with finely crafted interior accents and attention to detail. You'll experience a smarter way to drive that can be customizable to your needs. Explore all the 2019 Dodge Challenger can offer you and continue reading!
Discover More Power
It's no secret that the Dodge Challenger's impressive array of models give powerful performances that will feed your inner racer. The Challenger SRT Hellcat exudes strength and aggression with its Supercharged 6.5L HEMI SRT Hellcat V8 engine. Dodge has worked over the years to deliver smarter and harder working vehicles. An available active exhaust system gives you an unmistakable and aggressive muscle car sound that will roar on the road. Make Baltimore your own race track.
Two available key options give you your choice of power. A black key fob gives you outstanding performance for everyday driving with up to 500 horsepower. The red key fob unleashes full power with up to 717-horsepower Dodge Challenger SRT Hellcat. Available launch control delivers improved acceleration off the line.
Performance
All-speed traction control helps maintain traction and stability by applying brake pressure when the wheels are slipping and reduces engine power when necessary to help the tires regain tractions. A rear-wheel-drive design and near 50/50 weight distribution provide an exhilarating driving experience. While accelerating, weight shifts to drive axle to increase down-force and improve traction.
Lighter-weight cast-aluminum axles and housings help reduce weight and friction compared to generations before it. This also includes a four-bolt design for increased durability, so you'll stay on the road longer and drive stronger.
The 2019 Dodge Challenger emits power and strength wherever it goes. You'll hear it coming, roaring up the road. Here at Cook Chrysler Dodge RAM, we are excited to show off this beast of a vehicle. You'll enjoy the drive every time in one of our Dodge Challenger models. Available today near Bel Air and Edgewood.