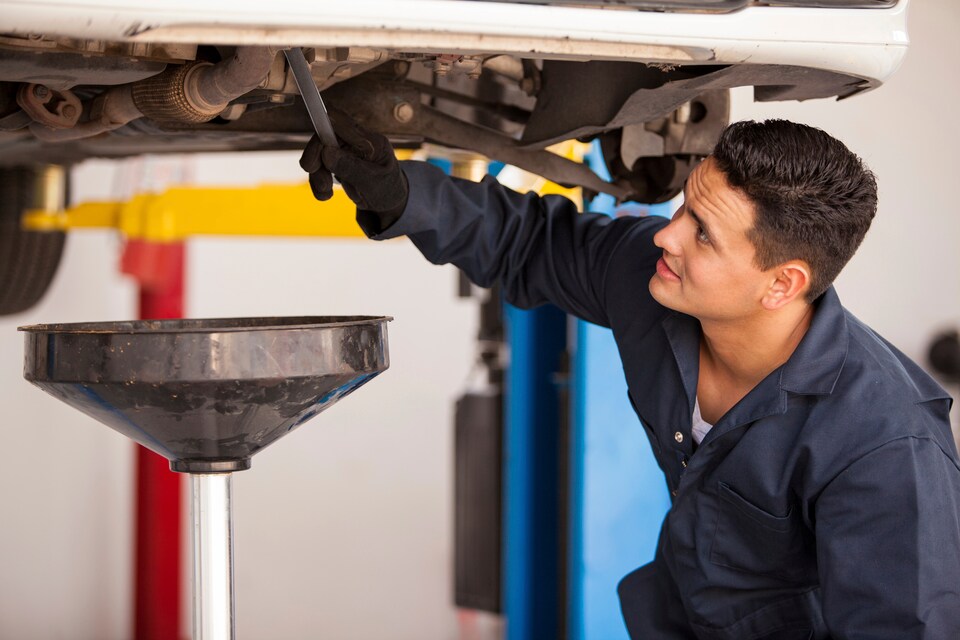 ​
Oil changes are a pain. Even though they don't take that long to do, they're still an annoyance in our daily lives that requires some form of planning and rearranging and, with the busyness that our lives bring, it may be tempting to put it off longer than we should. Here are some reasons why it's imperative that you have your oil changed when it's time.
Lubrication - Your engine's oil's main purpose is to lubricate the engine's many parts. Only proper lubrication will guarantee that your engine runs as well as it should and, if the oil becomes too sludgy and thick, it will cause your engine's gears and parts to struggle, which could lead to major engine issues.
Cooling - Your engine gets hot, especially when it's been running for a while. That's why we recommend having your oil checked or changed before heading out on a long road trip. The oil helps cool the gears inside of your engine and keeps things from overheating. If the oil becomes too old or thin, it could result in your engine getting too hot and you having to cut your road trip short.
Cleaning - Even though your engine is tucked inside of your vehicle securely, sometimes debris, dirt, and grime makes its way into your engine. The oil will help clean out this guck and make your engine clog free. If you don't change your oil, it won't be as effective and will lead to greater, and more expensive, damage.
Has your oil light been on for a while? Have you gone over the recommended mileage for your next oil change? Allow us, here at Cook Chrysler Dodge Ram, to help you out. Stop by our service center to have us quickly take care of your car, truck, SUV, or van, and then drive back home to Aberdeen MD, Baltimore, Bel Air, or Edgewood in a freshly oiled vehicle.